United Kingdom
Middlesex Yeomanry.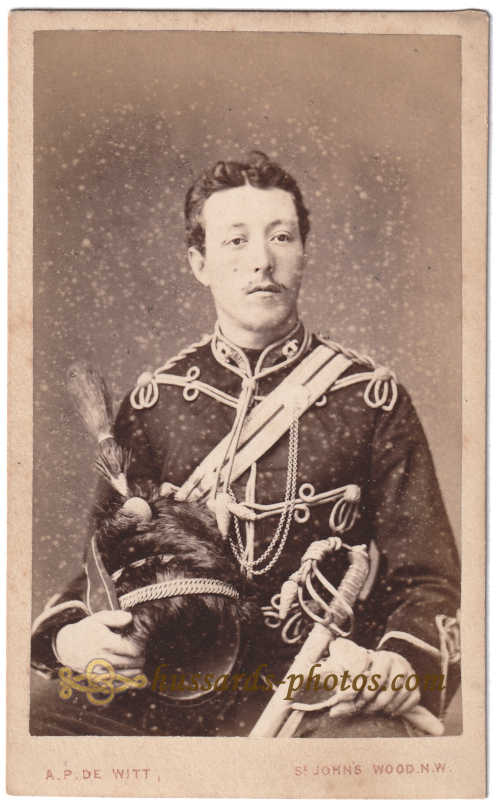 ---
Carte de Visiste, studio A.P. De Witt in London.
Lieutenant in the Middlesex Yeomanry, c.1875-1880.
---
This Carte de Visite displays the first version of the Officer uniform worn when the Light Dragoons Tunic was introduced - with only three rows of Gold Braiding.
Alfred Paul De Witt is listed as operating a studio at 103, St John's Woods Terrace N.W. from 1875 to 1880.

---