United Kingdom
7th (Queen's Own) Hussars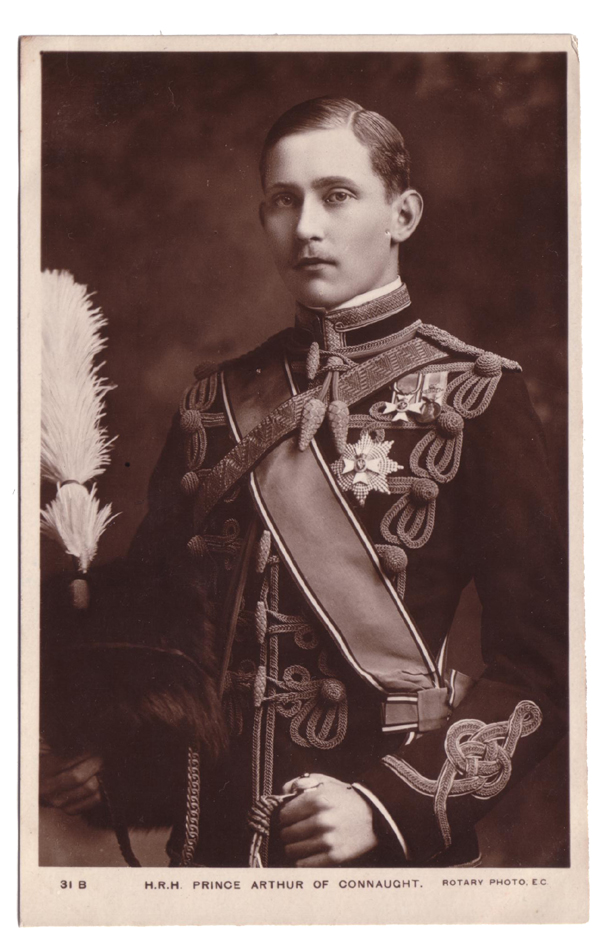 Rotary postcard
Prince Arthur of Connaught

Prince Arthur joined the 7th Hussars as his father, the Duke of Connaught, had done years before.
On this photo he's a Second Lieutenant (no badge on his shoulder cords).

Note the specific way the cap lines are tied just under the collar instead of being tied to the right side of the tunic. This specific pattern seems to have been characteristic of the 7th Hussars (all ranks).

The pouch belt of the 7th did not sport any chains and pickers on the front.