United Kingdom
7th (Queen's Own) Hussars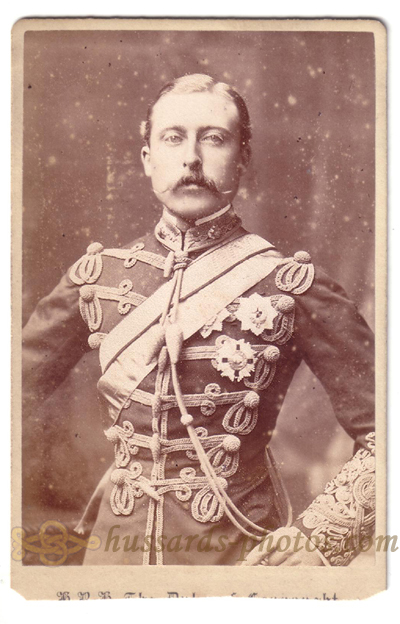 Carte-de-Visite by Bassano, London
Duke Arthur of Connaught as a Major in the 7th Hussars
Third son of Queen Victoria, the Duke of Connaught will have a brillant military career.
He joined the 7th Hussars as a captain on 14th April in 1874. He will be promoted to Major on the 7th August 1875.

Note the specific way the cap lines are tied just under the collar instead of being tied to the right side of the tunic. This specific pattern seems to have been characteristic of the 7th Hussars (all ranks).
The pouch belt of the 7th did not sport any chains and pickers on the front.

His son Prince Arthur of Connaught will also serve in the 7th Hussars.