United Kingdom
West Somerset Yeomanry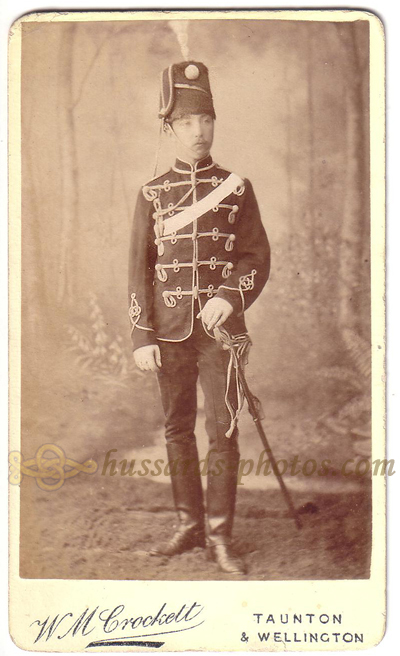 ---
Carte-de-Visite by W.M.Crockett, Taunton & Wellington
West Somerset Yeomanry, c. 1885-90
---
He is sporting the light dragoons pattern tunic, with five rows of white braiding. The tunic is blue with scarlet facings.
The Hussar busby replaced the light Dragoons shako in 1885.
On this photograph we can see the 1853 pattern sabre, which was replaced in the regiment in 1894 by the 1885 pattern (with a Maltese Cross pierced guard).
The Head Quarters of the West Somerset Yeomanry were located at Taunton - a Squadron would also be located in Wellington.
---