United Kingdom
3rd (King's Own) Hussars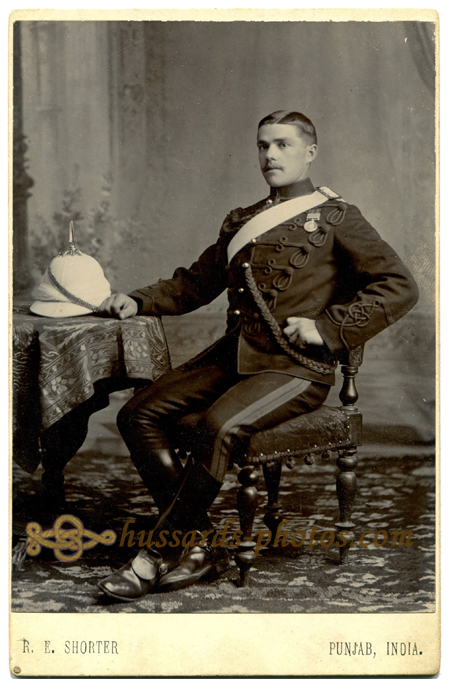 ---
Cabinet Card, Studio R.E.Shorter
Hussar in India.
---
This Cabinet Portrait is showing a Hussar wearing the Queen's South Africa Medal with three Clasps. This view is from the early 1900s.
R.E. Shorter is advertizng his studio as located in "Punjab" - we know however that he was then working in Sialkot, where the 3rd Hussars were then quartered.
---