United Kingdom
15th (The King's) Hussars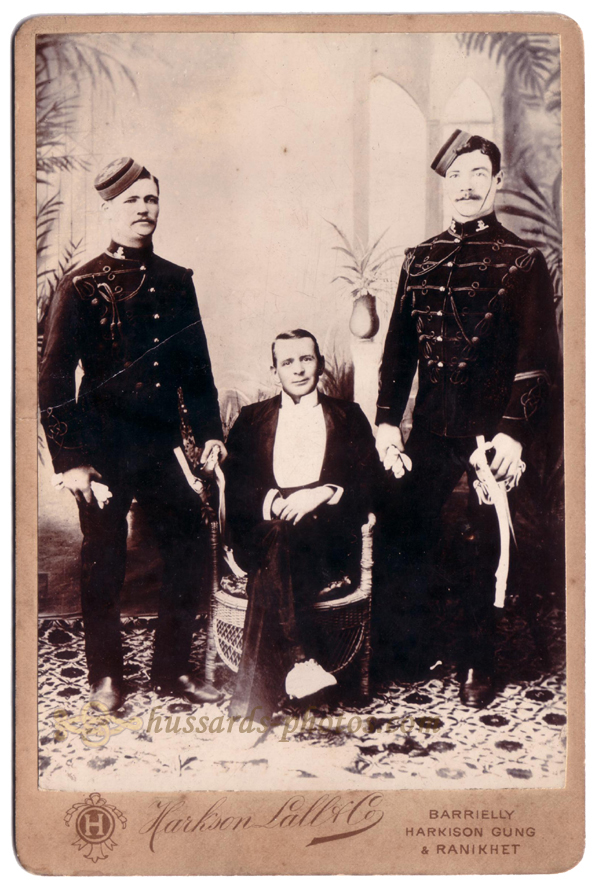 Cabinet Card studio Harkson Lall &Co in Ranikhet (India)
15th Hussars Privates c. 1905
Their collars are sporting the crowned lion Regimental Badge. Those collar badges were introduced c. 1905.
The 15th went to India from 1899 to 1909 when they left for South-Africa. This regiment was not engaged in the Boer War - though some of its members were attached to other units.
The private on the right displays two Long Service and Good Conduct chevrons on his left sleeve, indicating at least 8 years service.