Signed Cabinet Card, studio L. Varney & Son, Buckingham
Harry Lawson Webster LAWSON, Royal Bucks Hussars, in undress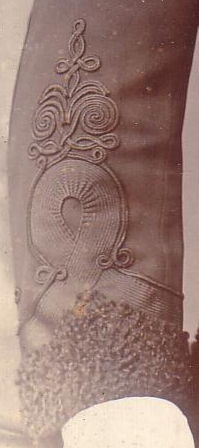 This smiling gentleman is a fascinating character in his own right : Harry Lawson Webster LAWSON was the son of Sir Edward Levy-Lawson, and Henriette Georgiana, only daughter of Benjamin N. Webster. His father was the proprietor and a noted editor of the Daily Telegraph since c.1867, and was greatly esteemed by Edward VII, who would create him a baron in 1903 - hence known as the first Lord Burnham.

Harry Lawson was born in London on December 18th, 1862.
Educated at Eton, he went up to Balliol College in 1880.
He married quite early Olive, second daughter of General Sir Henry de Bathe, in January 1884. He was also the youngest member of the House of Commons when he was elected for West St. Pancras in 1885 - being only 22 years old.
He was called to the Bar in 1891.

He will serve in the Bucks Hussars from 1883 to 1913, and would command the Regiment for many years. Shortly after the outbreak of the Great War, he was given command of the 2d Reserve Regiment, which he trained from 1915 to 1917.
In 1919 he would be made a Viscount in recognition for his services during the War.
Made a member of the Companionship of Honour in 1917, he was made G.C.M.G. in 1927.

Further to his political career he was a noted member of numerous commissions, pertaining to Emigration, Education, Funding for ex-servicemen, Health, and, among others, Journalism, for he succeeded to the ownership of the Daily Telegraph.
He died on Friday, July 21st, 1933.