United Kingdom
Royal Bucks Hussars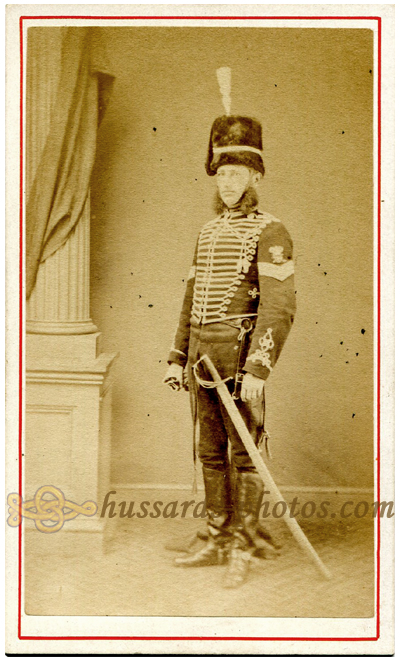 Carte-de-Visite, studio D.Varney, Buckingham
Royal Bucks Hussar - NCO of the Artillery Troop, 1875.
This photo depicts a member of the Artillery Troop maintained by the Bucks Hussars.
Note the cuff braiding, with extra eyes, and the gun topping the Sergeant stripes.
The CDV is marked on the back :
"John B. Cooper
1875"
It is to be noted that the same NCO features on a group photography shown in the remarkable book "The uniforms of the Early-Victorian Yeomanry Cavalry, 1837-1870", by R.J.Smith and David J.Knight (Doncaster, 2009), page 50.