United Kingdom
Royal Horse Artillery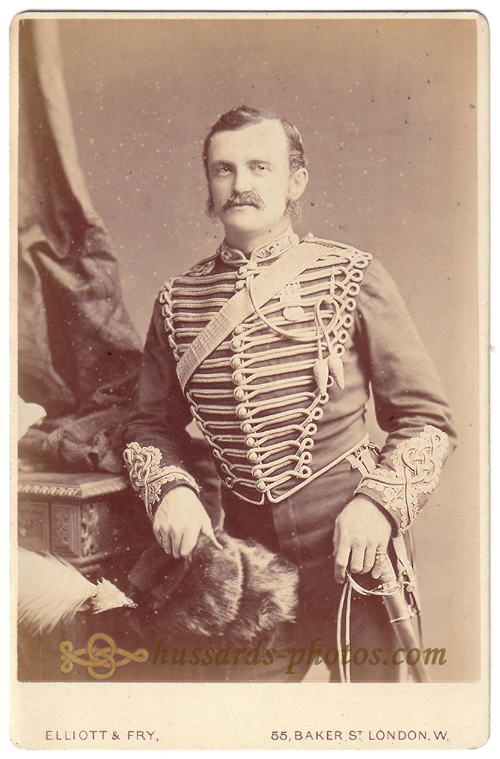 Cabinet Card, Studio Elliott & Fry in London
Captain in the RHA
Elliott & Fry operated at 55, Baker Street from 1865 to 1886.
The mark ranks were moved from the collar to the shoulder cords c.1880.
The photograph was thus likely taken in the 1870s.

This gentleman is sporting an Indian Mutiny Campaign Medal with one Clasp.
He probably is ex-HEIC Army.